FY 2023 OMNIBUS APPROPRIATIONS BILL RELEASED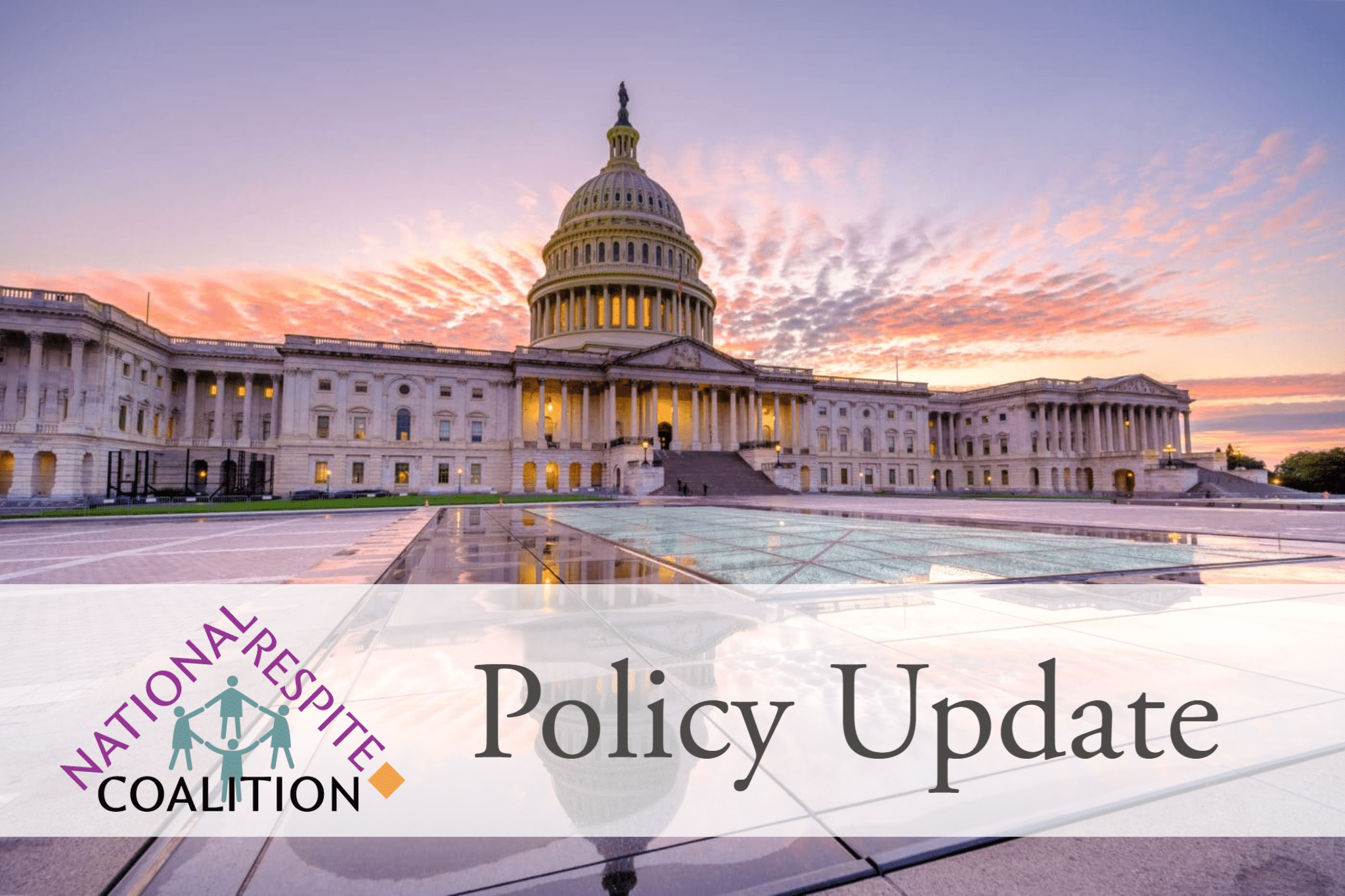 In December, the Senate and House Appropriations Committees released the Consolidated Appropriations Act, 2023 consisting of all 12 fiscal year 2023 appropriations bills. This government funding package also includes emergency supplemental funding to respond to the devastation that recent natural disasters and extreme weather events have left behind and emergency resources to support the Ukrainian people and protect global democracy in the face of Russia's continued invasion of Ukraine.
Noteworthy funding increases for important programs and services for children and adults with disabilities, older adults, and their family caregivers are included in the Labor, Health and Human Services, and Education portion of the omnibus bill that is expected to be passed by Congress this week.
Highlights from the Labor-HHS-Education Section:
$10 million for the Lifespan Respite Care Program, an increase of $2 million above the FY 2022 enacted level.
$205 million for the National Family Caregiver Support Program, a increase of $11 million above the FY 2022 enacted level.
Five year extension of Medicaid Money Follows the Person Program at $450 million/year through September 30, 2027
Five year extension of HCBS Spousal impoverishment protections through Sept 30, 2027
$5,500,000 for the Care Corps grant program, with $1.5 million for subgrants to programs that are capable of building a network of screened and trained volunteer chaperones to accompany older adults and adults with disabilities in need to and from non-emergency medical appointments and outpatient procedures.
$2 million for a Direct Care Workforce Demonstration to identify and reduce barriers to entry for a diverse and high-quality direct care workforce, and to explore new strategies for the recruitment, retention, and advancement opportunities needed to attract or retain direct care workers.
$400,000 for the Family Caregiving Advisory Council working on monitoring the National Family Caregiver Strategy.
Thank you for your advocacy to secure these important funding increases and policy changes for family caregivers!