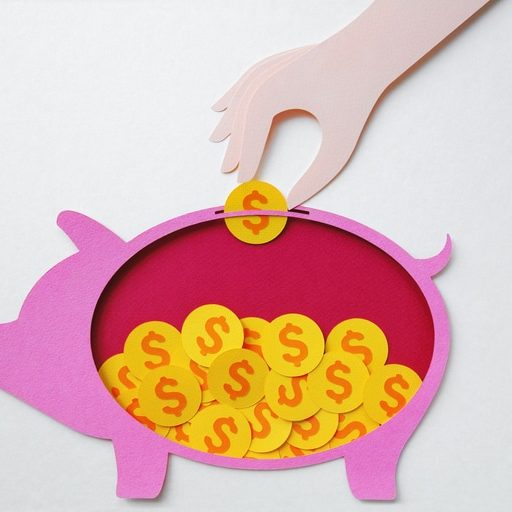 A range of possible state and federal funding as well as private sources may be available to help you pay for respite and they are described below. If you have a State Lifespan Respite Program or State Respite Coalition in your state, they may be able to help you pay for respite, link you to free or low cost respite, or link you to funding sources that may be unique to your state.
aThe following list of possible federal, state, and private funding sources to help pay for respite is by no means exhaustive. For additional possible federal respite funding sources and how to connect to them, see Federal Funding and Support Opportunities for Respite. Information on federal programs that support respite is presented in a summary table.
Lifespan Respite Care Programs
Not every state has a Lifespan Respite Care Program, but those that do often provide respite vouchers, grant or stipend programs to help families pay for respite through self-directed programs, especially for those caregivers who do not qualify for other publicly funded programs. See if your state has a Respite Voucher Program and apply.
Lifespan Respite Care grantees may also support volunteer or faith-based respite services that offer free or low-cost respite care. State Lifespan Respite Care programs often work in collaboration with a State Respite Coalition. Contact your State Lifespan Respite Care Program or State Respite Coalition for more information.
Medicaid Waivers:
Generally, every state offers some respite assistance though various Home and Community-based Medicaid Waivers. To find out which waivers that pay for respite are available in your state and information about eligibility, see ARCH's Medicaid Waivers for Respite Support.  Each state's eligibility criteria and funding for waivers are different and you should also check with your state's Medicaid office.
Medicaid State Plan:
If you live in a state that adopted the Section 1915(i) Medicaid State Plan Option for Home and Community-Based Services and the person you care for qualifies for Medicaid under income guidelines, respite may be covered under your state's Medicaid plan without the need for a waiver. In FY 2020, 13 states (AR, CA, CT, DE, DC, ID, IN, IA, MI, MS, NV, OH, and TX) offered this option. 

State Self-Direction Programs
If a person with a disability or chronic condition is eligible for Medicaid, they may qualify for financial assistance that can be used to purchase necessary home and community-based services and supports, including payment to the family caregiver or to pay for respite. Such programs are sometimes known as cash & counseling, consumer or self-directed programs, or other names selected by the state. Find state Self-Direction Programs on the Applied Self-Direction (asd) website,
Medicare Hospice Benefit:
If someone is eligible for Medicare and is in hospice, their caregivers are eligible for the Medicare respite benefit under Hospice Care. See more about the Medicare Hospice Benefit.
Medicare Advantage Plans:
Medicare Advantage plans may now cover non-medical supplemental benefits such as adult day services and respite. Other optional covered services that benefit the plan holder as well as their family caregivers may include home care, transportation to appointments, meal delivery and home modifications. Read more.
National Family Caregiver Support Program:
Funding may be available through the National Family Caregiver Support Program, which is administered through your local Area Agency on Aging (AAA), if you are caring for someone over the age of 60 or someone of any age with Alzheimer's or other dementias. Funding for respite may also be available if you are a grandparent or other relative age 55 or older caring for a child or if you are parent or other relative age 55 or older caring for an adult child with disabilities. Visit the Eldercare Locator to contact your AAA about respite funding options.
State Family Caregiver Support or Respite Programs:
If your state has a state-funded family caregiver support or respite program, you may have respite funding available. Visit Services by State from the Family Caregiver Alliance for more information about a range of caregiving supports.
Veterans:
Veterans eligible for outpatient medical services can also receive non-institutional respite, outpatient geriatric evaluation and management services, and therapeutically-oriented outpatient day care. Respite care may be provided in a home or other non-institutional setting, such as a community nursing home. Ordinarily, respite is limited to no more than 30 days per year. The services can be contracted or provided directly by the staff of the Veterans Health Administration (VHA) or by another provider or payor.
A program administered by the Department of Veterans Affairs, the Program of Comprehensive Assistance to Family Caregivers is available to eligible Veterans who elect to receive their care in a home setting from a primary family caregiver. For more information, visit the VA Caregiver Support Program or call the VA Caregiver Support Line at 1-855-260-3274.  See ARCH's Nine Steps to Respite for Military and Veteran Caregivers for more information and additional resources.
Military Families:
Military families should also look to TRICARE's Extended Care Health Option (ECHO) or the Military Exceptional Family Member Program (EFMP), which offers respite to anyone in the military who is enrolled in the EFMP and meets the criteria. See Matrix of Federal Programs for Respite for Military and Veteran Families for funding sources that also may be available to military families for respite.
The Respite Relief program from the Elizabeth Dole Foundation provides free in-home respite care for military and Veteran caregivers through CareLinx.  Read more and apply.
Funding for Adult Day Services:
Original Medicare does not cover the cost of adult day services, but Medicaid can pay all the costs in a licensed center with a medical model or an Alzheimer's environment if the senior qualifies financially. Some centers offer need-based scholarships. Others may use a sliding fee scale based on income. Private medical insurance policies sometimes cover a portion of adult day services costs when registered, licensed medical personnel are involved in the care. Long-term care insurance may also pay for adult day services, depending upon the policy. Dependent care tax credits may be available to the caregiver as well.  See also Medicare Advantage above.
Private Funding Sources for Caregivers of Persons with Dementia:
The Association for Frontotemporal Degeneration has a Comstock Respite Grant Program. Read more and apply.
The HFC In-Home Care Grant Program relieves caregivers, giving them time to rest, recharge and focus on their personal and professional life. Delivered with our partner, Home Instead, HFC's Care Grants provide 3-6 months of free, professional, in-home care.
Contact your local Alzheimer's Association or Alzheimer's Foundation members to learn what kind of financial assistance may be available for respite care.
Private Funding Sources for Caregivers of  People with Disabilities or Chronic Diseases
Some local or state affiliates of organizations such as Easterseals, The Arc, National Multiple Sclerosis Society, and the ALS Association may offer respite funding assistance or services on a sliding fee scale.  Financial assistance for respite care (up to $500 annually) is available from NORD, the National Organization for Rare Diseases for caregivers who meet income eligibility guidelines and are caring for a child or adult with a confirmed rare disease diagnosis.
Faith-based Organizations
Many faith-based organizations, such as Lutheran Services in America, provide a range of home and community-based services, including respite, for disabled people, older adults, and their family caregivers at no or low cost. Check with your local faith organization.