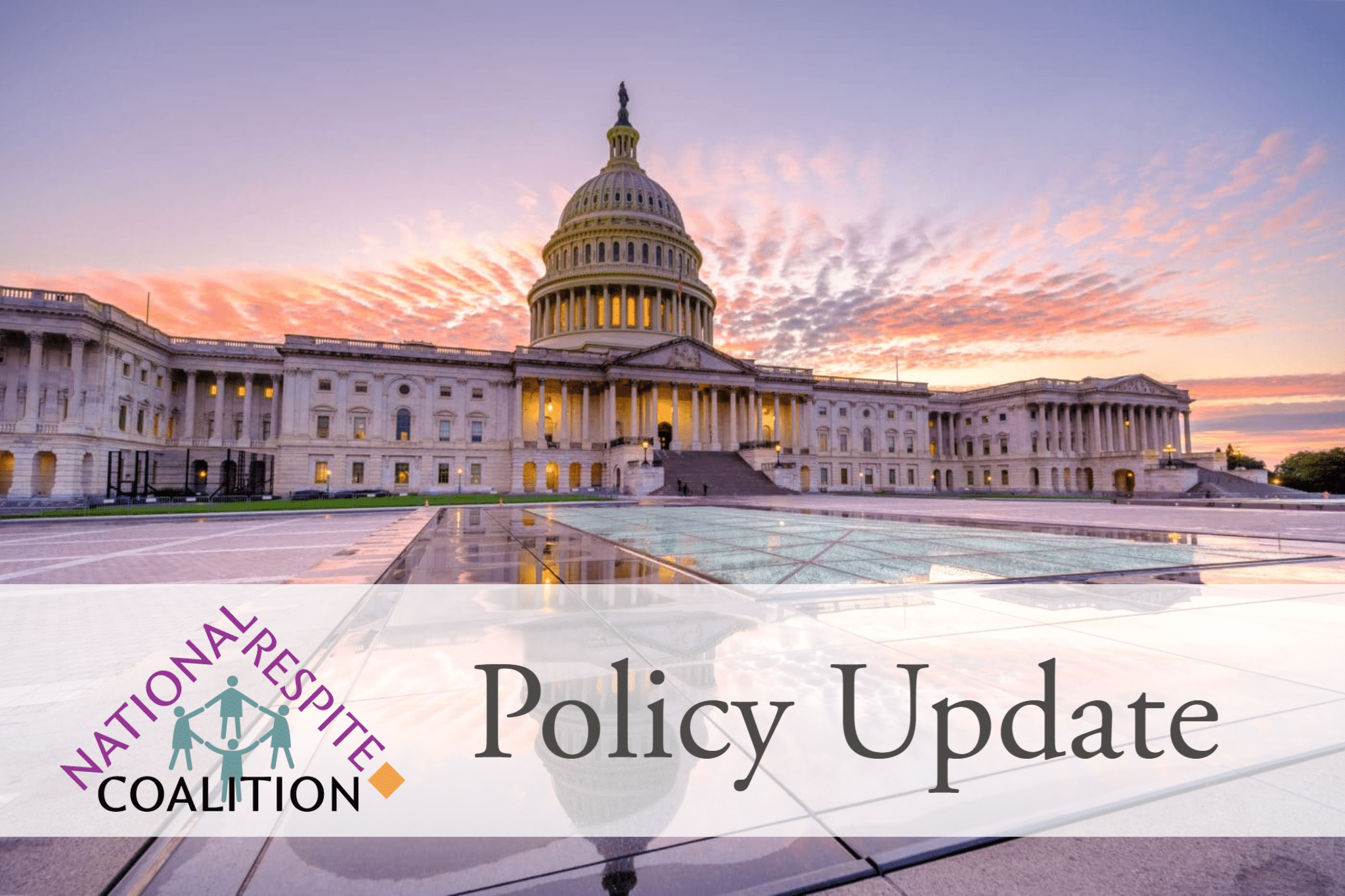 On July 29th, the House passed H.R. 4502, the "minibus" FY 2022 appropriation package to fund the Departments of Labor, Health and Human Services, Education, Agriculture, Energy, Interior, Veterans Affairs, Transportation, and Housing and Urban Development.
Highlights of the House bill include $14.2 million for the Lifespan Respite Care Program, $250 for the National Family Caregiver Support Program, $23.5 million for Aging and Disability Resource Centers, $245 million for SeniorCorps programs, including $58.5 million for the Senior Companion Program, and $90 million for the Community Based Child Abuse Prevention Program (CBCAP). All of these funding levels represent significant increases over FY 2021 levels. Meaningful increases were also included for other programs authorized by the Older Americans Act as well as services for individuals with disabilities.
The Senate has not yet acted on FY 22 funding.
The National Respite Coalition previously sent a letter from 52 national organizations to House and Senate Appropriations Committees requesting $14. 2 million for the Lifespan Respite Care Program in FY 2022.
ACTION: You can take action, too! Grassroots action is the most important way to ensure increased funding for Lifespan Respite and other critical programs. To find out how, see the most recent National Respite Coalition Alert and share with your networks.
RESOURCES:
House Committee Report 117-96 (with funding levels)
House Appropriations Committee Press Release